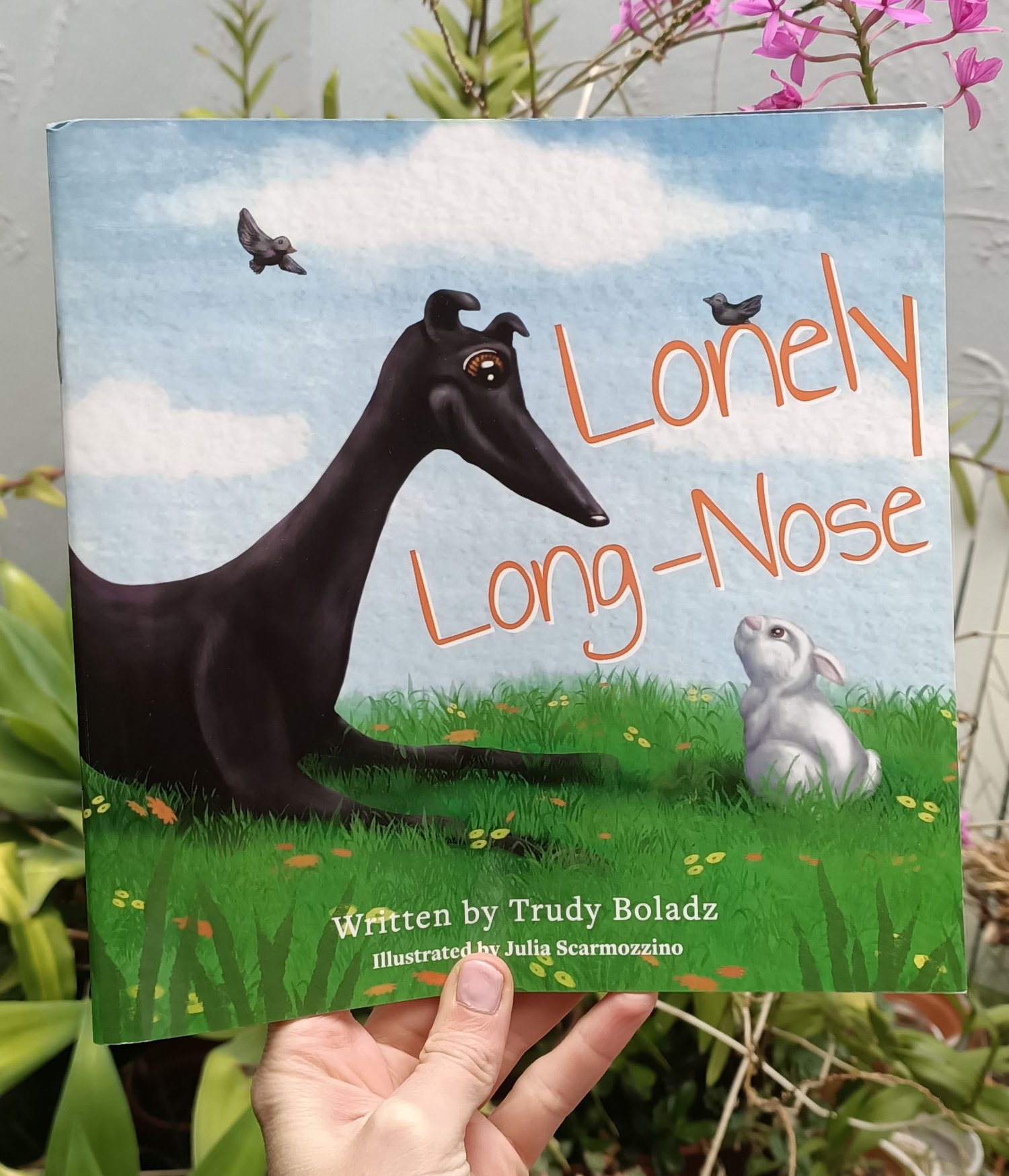 Lonely Long-Nose
Children's book illustrated by Julia Scarmozzino.
Lonely Long-Nose is a self published Children's Book, written by Trudy Boladz and illustrated by myself (Julia Scarmozzino).
"Lonely Long-Nose" depicts the lonely life of a greyhound named Long-Nose, living on a racetrack. The book aims to raise awareness to end greyhound racing. A beautiful rhyming story that takes you on a journey of Long-Nose and how her life is changed by a special visitor.
To create this body of work, I have made rough sketches with graphite on paper and used digital painting media such as Photoshop and Procreate to bring them to life.